We are one of Western Australia's biggest and most experienced recreational skippers ticket providers.
Skippers Ticket Hillarys operates year round, throughout the entire Perth region, 7 Days a week!
We have over a dozen full qualified mobile professional instructors operating every day of the week, using our small fleet of training boats. Having a large number of mobile assessors gives us the flexibility that most of competitors can't provide.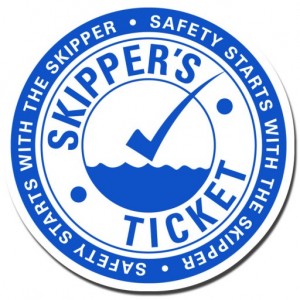 Why get a skippers ticket?
Getting your Recreational Skippers Ticket helps to ensure that you are competent behind the helm and understand the rules of water. Obtaining an RST is surprisingly inexpensive and takes very little time at all. Just a bit of self study, practice questions, a theory exam and practical assessment is all it takes to become a certified recreational skipper. What are you waiting for? BOOK NOW!
How to get your skippers ticket:
To get your Skippers Ticket you need to pass a Theory Test and a Practical Test.
You can do them both together at your local boat ramp, every day.
Just book a date and time that suits you and we will send you all the info, extra notes, links etc.
Then at home – study the free book, watch our free DVD and do our free practice online Quiz.
Meet a trainer at the boat ramp or marina you booked
The trainer will give you a multiple choice theory test consisting of 40 multiple choice questions. When you have passed the theory test you are then ready to do  some Practical Training, then do the Practical test.
You could get your Skippers Ticket on the spot in less than 2 hours.
You can do it EVERY SINGLE DAY. Trainers are assigned to work around when you want to do your skippers ticket. You simple make a booking for a time and location that suits YOU.
Qualified and professional trainers are available at Hillarys, Maylands, Coogee, Fremantle, Rockingham, Mandurah, Bunbury, Busselton, Albany, Exmouth and many other ramps and marinas around WA.
Just order a trainer to come to you using theEASY fully online system and we can send one to you.
Skippers Ticket Practical Assessment Demonstration:
For more recreational skippers ticket information and news, visit Skippers Ticket EDU.
Follow us on Twitter and Like US on Facebook.
Recreational Skippers Ticket, Perth Western Australia
Useful Marine Weather and Safety Links: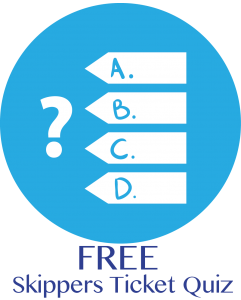 Australian Marine Safety Authority